About Us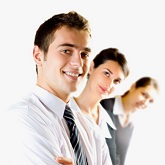 Placement Planet is a well-established Placement Agency, offering Manpower Recruitment solutions to the clients. Located in Ahmedabad, Gujarat, we have been providing Manpower Recruitment Service, Placement Services, Human Resource Consultancy, Training & Development, Career Consultancy, Resume Writing Services, Work at Home solution, and Financial Services. Placement Planet is professionally managed by Mr. Dipak Chokshi who has vast experience and in-depth knowledge in the field.

We understand the client business first and their needs, and serve them accordingly. We act with sense of urgency keeping in mind benefit of early recruitment to the client according to their requirement. We provide assistance in recruiting junior, middle and senior level candidates for the different verticals. We provide qualified talent and provide business solutions that meet organization̢۪s need and budget and reduce their overall cost. The placement planet seeks to provide guidance, resources and opportunities to jobseekers and assist them in achieving their career aspirations relevant to their academic interests and to facilitate and support connections between employers and those job seekers.
Why Placement Planet?
We are providing our valued client an affordable flexible service of high standard related to requirements of needs of business with the principles of integrity, honesty, initiative and reliability.
We are ensuring that our customized services meet our client̢۪s and employee̢۪s quality standards and needs.
Our services are tailored to your needs.
You will receive personalized attention from our staff.
We are expert in Human Resource and Business solutions.
Our services will positively influence in minimizing your employees cost and improve the bottom line through our customized, dedicated and timely HR services.
We are assisting the organization in developing next generations of applicants.
We are utilizing progressive innovative solutions to human and business resource challenges by our forward-thinking, friendly and passionate staff.